When I was a kid, songs on my transistor radio helped me through the most troubling, confusing periods of a roller-coaster childhood. Songs answered questions about life that none of my adults had time to answer.  At first, learning to sing was a path towards fame & fortune. LOL. Music is a 'calling' which helps to heal people, whether they search for solace, escape, or answers to their troubles. Performing is about channeling inspiration to people - while having a l'il fun too!  

Here is Dyan's bio:
Wh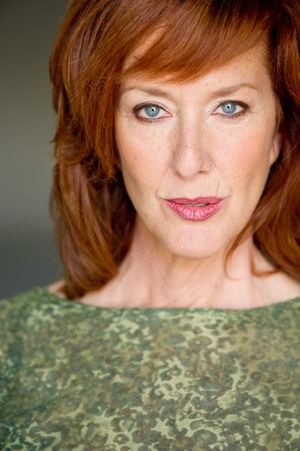 ether it's LA, Canada, England, or NYC at the United Nations or Birdland, this 5'9" blue-eyed willow has turned a few heads and ears. 

Multi-faceted vocalist/recording artist DYAN KANE's love affair with Jazz began in the busy streets, parks and subways of NYC, where she sang with friends for tips.  While bouncing between classes and gigs in Film, TV, Theatre, and dance clubs (where she performed one-off club records for the International Bad Boyz label), she paid rent by serving drinks at Bleecker Street's legendary BLUE NOTE Jazz club, rubbin' elbows with Jazz Giants like Oscar Peterson, Ramsey Lewis, Quincy Jones, Ron Carter, Kenny Barron, Nancy Wilson, Betty Carter, Sarah Vaughan, Carmen McCrae, Morgana King, Bobby McFerrin, Al Jarreau, Jon Hendrix, Dizzie Gillespie, Stanley Turrentine, Ray Brown, Freddie Hubbard, Cab Calloway, Tito Puente, & Ahmad Jamal.  It was from them she learned stage presence, discipline, style and delivering the lyric like a personal story. 

4 a.m. late night BLUE NOTE jam sessions with trumpeter Ted Curson helped hone the percussive scat chops, impeccable phrasing and the earthy, textured vocal style she is known for today. 

Signed to Interplay Records, Covid derailed her first Japan tour hosted by her label.  But she continues to record and perform with top-notch greats like drummers Donald Barrett, Winard Harper, Clayton Cameron, Rayford Griffin, and grammy winner Lyndon Rochelle, pianists Robert Turner, Mahesh Balasooriya, Dominique Xavier Taplin, Jeff Goldblum, Theo Saunders, Rick Olson & Bradley Young, bassists/grammy winners Ryan Cross & Kevin O'Neal as well as Dmitry Gorodetsky, Peter Marshall, John B. Williams, and the late, great Saxophonist and friend, John Stubblefield, as well as Rickey Woodard, Cal Bennett and Louis Van Taylor.   
Also a songwriter, Dyan recently performed her first LA show of ALL ORIGINALS with Robert Turner at the iconic LA venue, THE MINT.  Her songs are a hybrid of jazz-rooted pop, R&B, funk and house  - pushing the envelope, challenging herself to continue to morph, delivering to her fans a new sparkle!  (Bass: Dnotes Harris; Electric Violin: Jimbo Ross; Kalum Harrison: Drums)

Find Dyan's music at ITunes, Amazon, CDbaby.com, Soundcloud or stream at Spotify.
(Written by Robert Alexander)