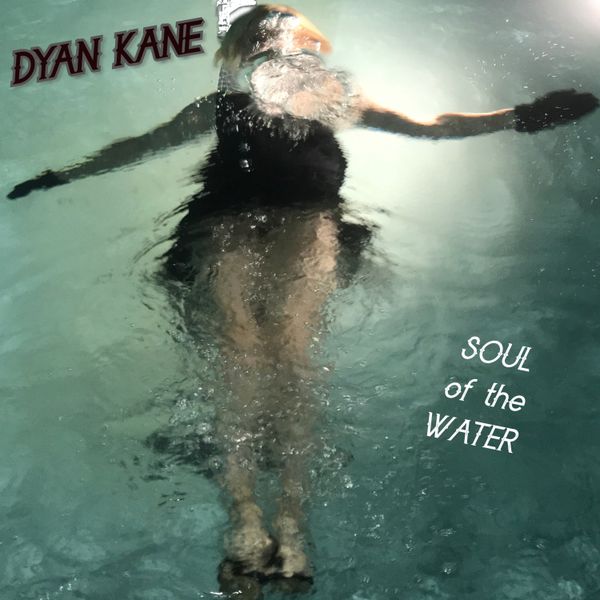 On 3/27/2020, about 2 weeks into the the Covid19 mandatory quarantine, I put together a new band, 'The Social Distance Club', to perform jazz concerts in our apartment complex courtyard, where cooped-up tenants could sip martinis and enjoy a little reprieve from the doldrums.  They watched us and listened to our music from their balconies and apartment windows, safely distant from us and each other.  Go to the video page here to see segments of our concert.  This was the first time I'd ever streamed LIVE on Facebook, but we managed to record our performance to friends across the country.  Folks dropped dollars and checks into a huge bucket a few feet from us, and those online sent Paypal and Venmo donations!  Wow!  The tenants LOVED US and WELCOMED the spiritual and psychological relief from the chaos.  The positive response was so compelling I am planning a The Balcony Tour in Apartment buildings in Santa Monica and Los Angeles for as long as the Pandemic lasts.  Photographer Renee Newberry filmed the entire 1 1/2 hours! (Joe Gaeta/G, Peter Marshall/B, Tony Jones/D)
Today, as fires rage just miles from our home here in Santa Monica, I head up the 405 to another mix session for my 2nd CD.  ....I cannot WAIT for you all to hear. 
UPCOMING SHOW booked for ....wait for it....2020....in my hometown, Providence RI.  That oughta give me ample time to prep, what'd'ya think?
12/6/2018      SECOND ACTION ALERT! 
I am charting at NUMBER 2 on REVERBNATION.COM.  We need to be NUMBER 1, to be picked up by BILLBOARD MAGAZINE STREAMING CHARTLIST.  Please google REVERBNATION DYAN KANE, then hit the blue button, "Become a Fan",  Your support makes the difference!  IT TAKES A VILLAGE TO RAISE KANE!!!  LET'S DO IT!!!  ALSO....please visit my Indiegogo.com fundraiser for my next CD (see below).  Your help is greatly appreciated! XOXOXOX
11/2018 - ACTION ALERT! 
Contribute NOW to my IndieGoGo fundraiser for my 2nd CD project "Tooth and Nail", and receive your FREE download of my new single "I Can't Make You Love Me", climbing the Reverbnation charts WITH A BULLET!  Go here:  https://www.indiegogo.com/projects/dyan-kane-cd-project/x/1885588#/   (Goal: $5000; end date, 1/17/2019). YOU'RE GONNA LIKE THE WAY YOU FEEL!
11/2018 - Dropped first single off 2nd upcoming CD, a smooth jazz re-do of "I Can't Make You Love Me". Check it out at Itunes, Amazon, Soundcloud and here at Reverbnation.
11/2018 -TRIP in Santa Monica: Featured vocalist with the Louis Van Taylor Quartet (Ray Charles, Kool & the Gang).
10/2016 - 11/2018 - Montana Avenue Annual Artwalk (June) and Holiday Walk (December) (Rick Olson, Marc Van Aken, Leslie Baker), ongoing shows @Trip in Santa Monica featuring Robert Turner, Louis Van Taylor, Victor Orlando, Kevin O'Neal, Marc van Aken, Peter Marshall, Joe Gaeta, Early McAlister and other stellar artists.
9/2016  Grammy Bassist Kevin O'Neal , Pianist extraordinaire Bobby West (Wynton Marsalis, Ray Charles) and Drummer/Bandleader/Producer Rayford Griffin (George Duke, Michael Jackson) join me for a 90 minute concert (see 'Show Calendar' above).

8/2016  Scott Yanow of the L.A. Jazz Scene, LA's ONLY Jazz Newspaper, gives DYATRIBE CD a stunning review!  (See 'Press' page above!)

8/2016  Rehearsing with Robert Turner on new content for upcoming CD!! Stay tuned!

12/2015  INTERPLAY RECORDS distributes DYATRIBE in Japan!

6/2015  In monthly rotation at Danny's Venice and Trip on Lincoln, Santa Monica, CA

6/2015   Holding in Top 40 on Reverbnation for Jazz, West LA.

10/2014  INTERPLAY RECORDS will represent 'DYATRIBE' domestically and internationally

6/30/2014  'Eleanor Rigby' Mp3 download available at CD BABY, ITunes, and AMAZON!  http://cdbaby.com/cd/dyankane2

Feb-Oct, 2014 Performing snippets from dyatribe around L.A. with Robert Turner

2/4/2014:  I just recorded a CD/EP with Robert Turner, Ryan Cross and Lyndon Rochelle.  Very excited!  Will keep you posted!!